Bangkok is the ideal city to start a trip through Southeast Asia: Good hotels, inexpensive and proper airports with a huge amount of destinations to fly to. Even if you only have a short stopover, 1 day in Bangkok is the perfect way to get a first taste of Thailand's busy capital.
Bangkok: 4 Things to Consider
A few important things to consider when going to Bangkok:
Bangkok can be hot. VERY HOT. That's why you should always drink enough water and dress properly when sightseeing.
When visiting the Grand Palace you are required to wear long pants (despite the heat) and cover your shoulders.
Bangkok's traffic is a nightmare, but cabs are still a good way to get around certain areas of the city. Always ask to pay by meter, otherwise you will get ripped off.
Skytrain, MRT and Chao Phraya Express Boats are great ways to travel around Bangkok and avoid the constand traffic jam. Especially the skytrain connects some major hotspots and the air conditioning is super refreshing on hot days.
1 Day in Bangkok: Plan
1st Stop: The Grand Palace
After a hopefully solid breakfast my first stop would always be Bangkok's Grand Palace. It closes at 3PM already and you wouldn't want to explore it at noon when the heat is becoming too much. Depending on the location of your hotel, getting there either by cab or River Taxi is the best choice. Depending on your time, there are three different self-guided tours through the huge Palace area with its unique architecture. One thing to keep in mind: the whole area is guarded by security nowadays, and you should bring your passport for the security check before entering.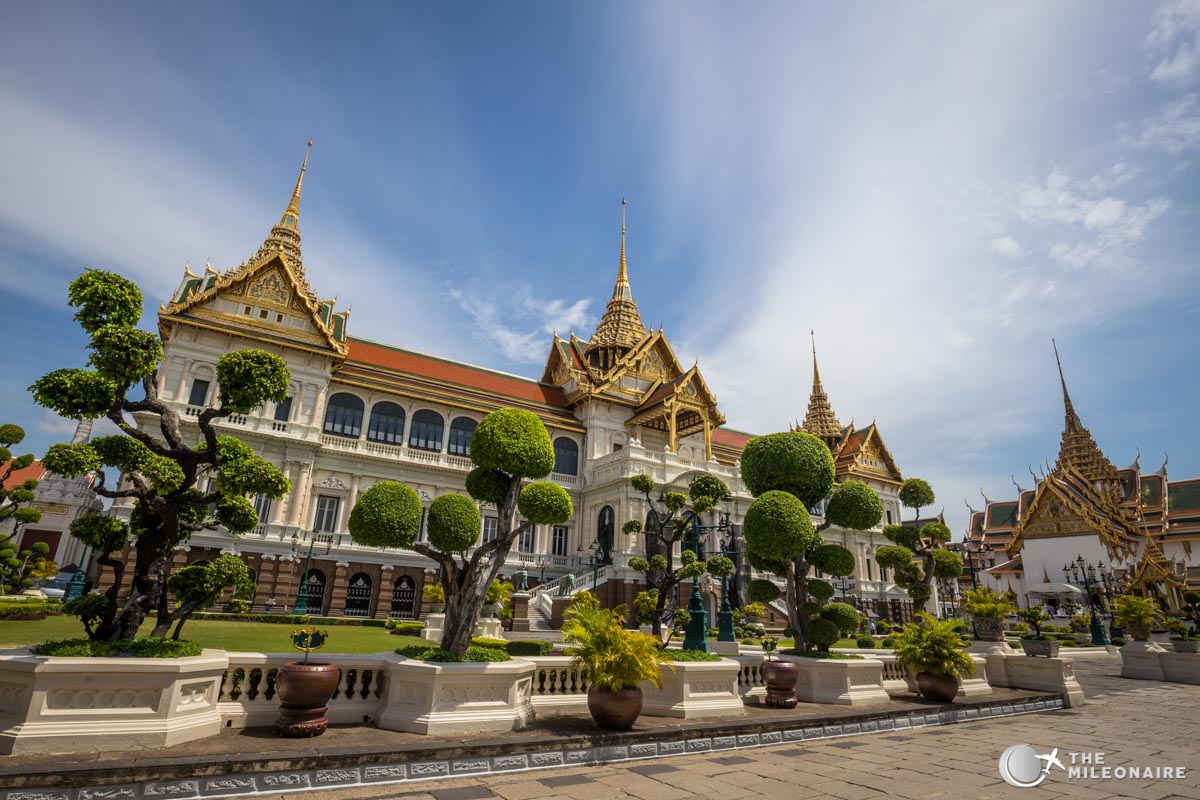 2nd Stop: Wat Phra Kaeo
Wat Phra Kaeo is a famous temple that is also located nearby the Grand Palace. It's the home of the huge smaragd buddha that is definitely a must-see in Bangkok, as well as the various golden pagodas and statues around it. I've spent quite a while there with my camera – despite the heat, which can be brutal.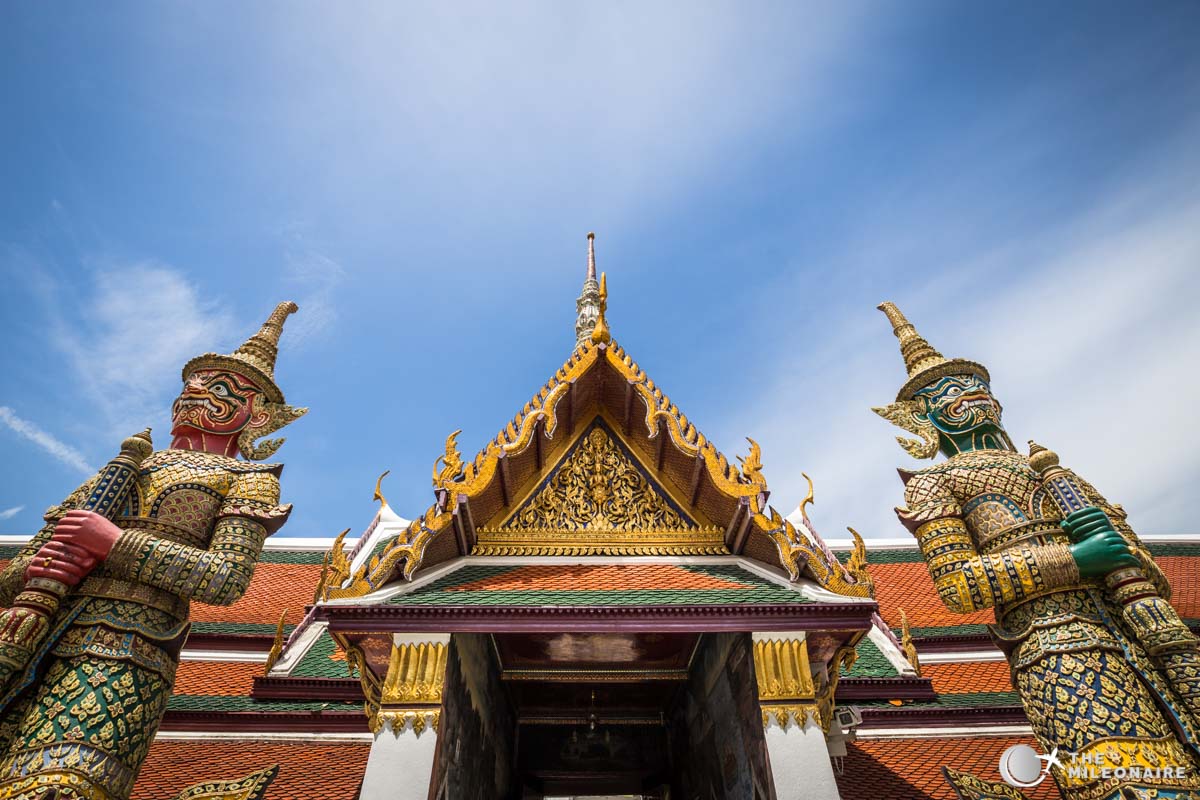 3rd Stop: Wat Pho & Reclining Buddha
After leaving the security area around Wat Phra Kaeo and the Grand Palace you should definitely grab something to drink at a nearby kiosk. Your next stop by foot should definitely be Wat Pho, a temple where a huge golden reclining buddha waits for you. There's a small entry fee that allows you to enter the pagoda, but it's definitely worth it. Although there are multiple other reclining buddhas in Thailand, this one is special.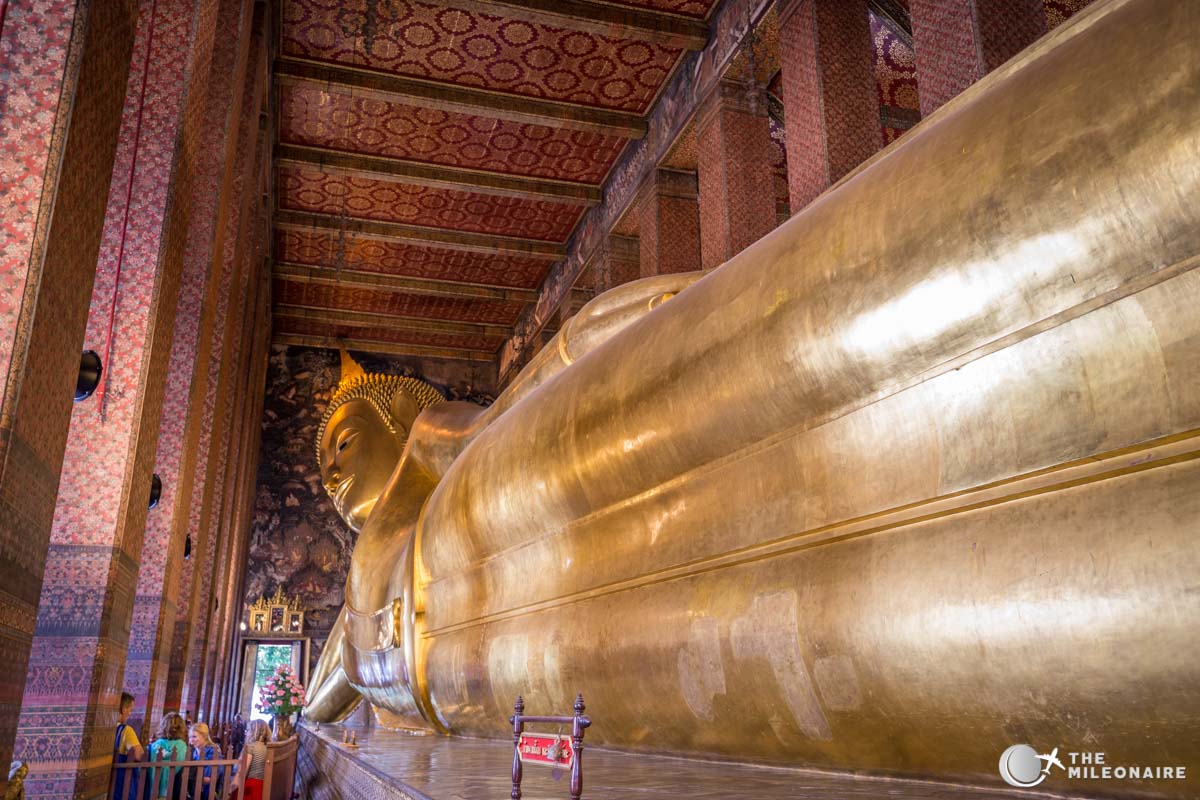 4th Stop: Wat Arun
Even though you might be hungry at this point already and there might be some first signs of "temple fatigue", the last temple of the day in Bangkok is definitely worth it. Walk from the Reclining Buddha to the Chao Phraya river, where a ferry will take you to the other side. Wat Arun is waiting for you on the other side, the famous "Temple of Dawn". "Phra Prang" in the center is worth a short climb, as you can also have a great view across the river on the old city.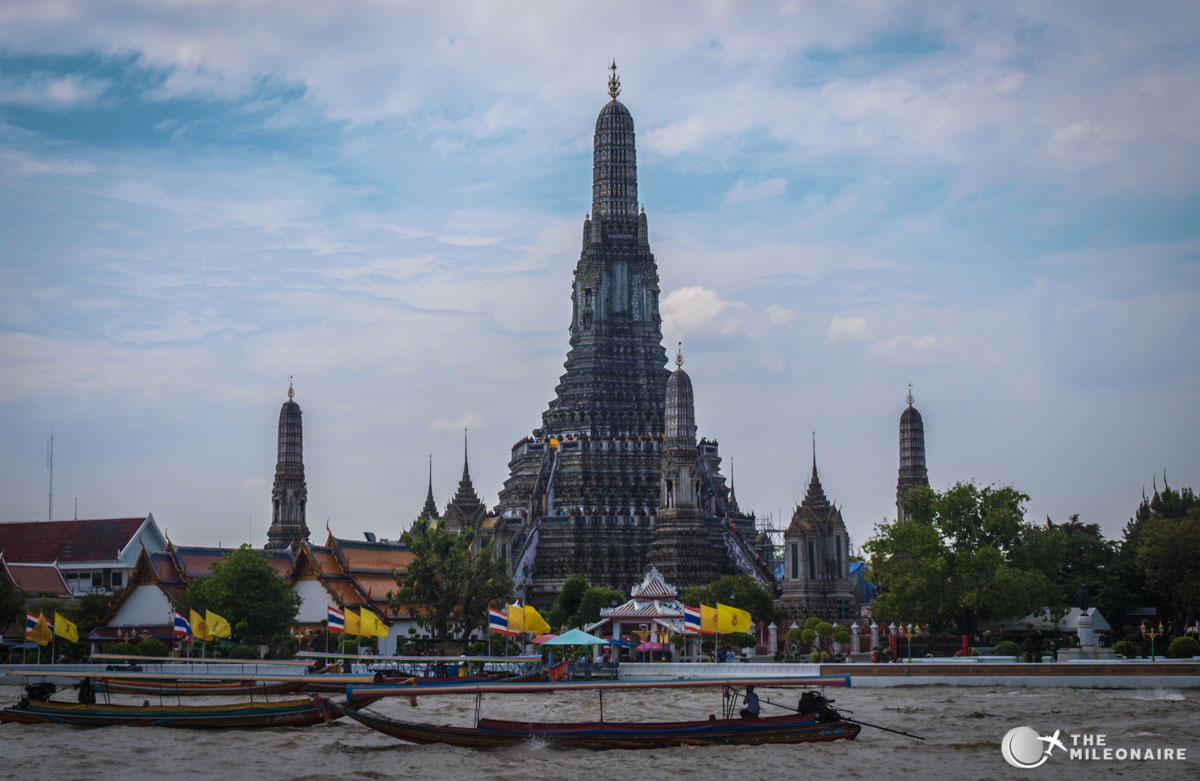 5th Stop: Shopping at Siam Paragon
After all that strenuous sightseeing it's time to recharge your batteries: head over to the huge Siam Paragon Mall that offers everything a shopping addict desires on multiple (climatized!) levels. As streets in that area are mostly clogged, I usually take the River Taxi to Saphan Taksin, and then go to Siam via Skytrain. My personal highlight in the mall is the food court in the basement, as there are an awesome amount of different restaurants and food stalls from all around Asia and the world.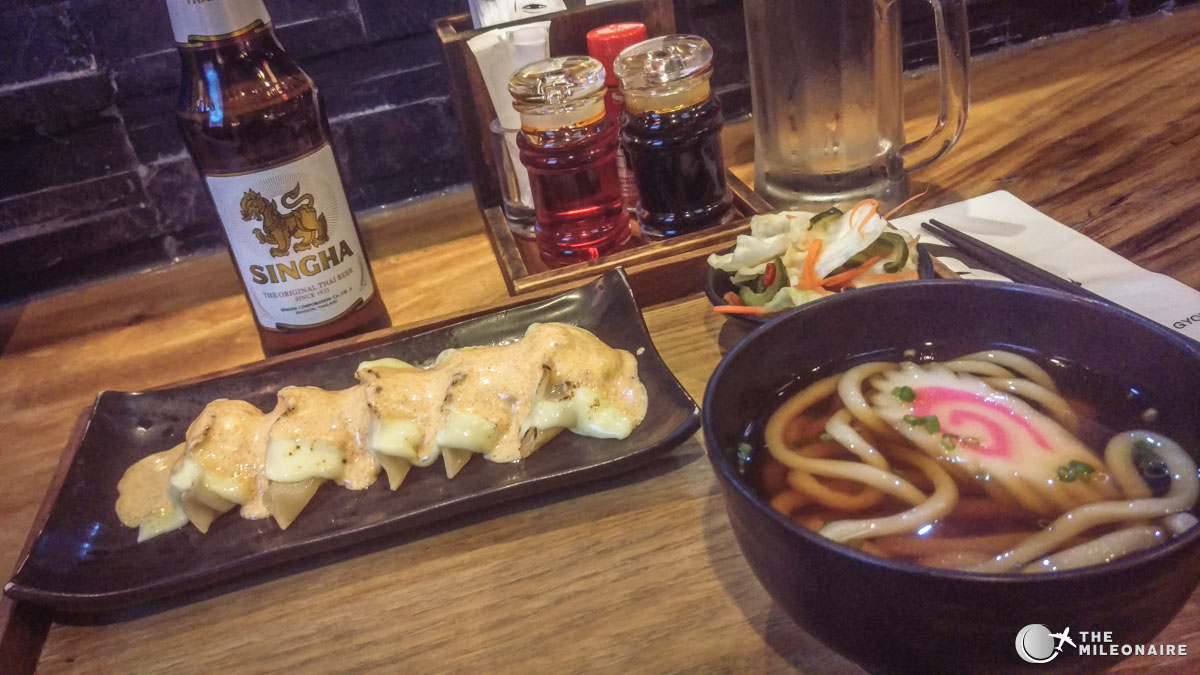 6th Stop: Drinks at Vertigo Bar
Afterwards you should head back to the hotel and freshen up by heading over to the pool or spa to enjoy the last bits of sunshine on that day in Bangkok. My perfect way to close out the day is definitely not Khao San Road; I'd always rather dress up and head to the Vertigo Bar on top of the Banyan Tree Hotel (which is also a great place to stay by the way): this rooftop bar offers spectacular views of Bangkok's cityscape at night and is definitely worth the travel. Even though the drinks are not cheap, going there is definitely one of the best options to close out a perfect day in Bangkok.