Business Class Flights from Europe to the US are normally expensive, but right now you can get a sweet deal for Virgin Atlantic's Business Class:
For just 1200€ you can get to New York from nearly all German Airports (Frankfurt, München, Berlin, Düsseldorf, Hamburg,…) and back, while travelling in style with Virgin Atlantic's Business Class!
Possible Dates:
There are tons of available dates throughout the whole year, across all the airports. The only caveat is a minimum stay of 3 days, but that should be feasible 😉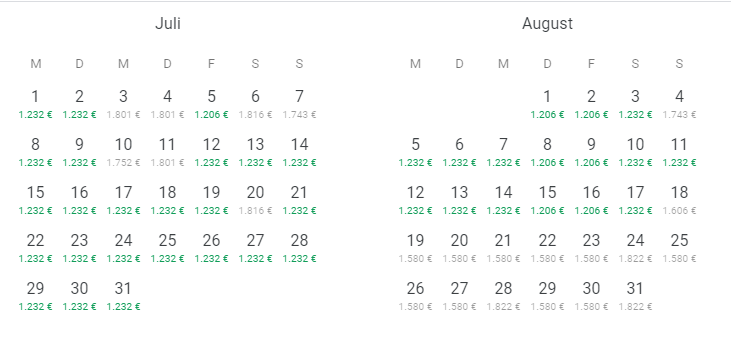 The Airline:
Virgin Atlantic is one of the smaller airlines on the transatlantic route, but its business class is great: all A330s are fitted with a 1-2-1-configuration, with tons of privacy and space for you.