The fare battle for transatlantic just entered another awesome round: you can now fly from Amsterdam to the US in Business Class for just over 1000€! What makes this deal even more interesting is the fact that you can not only go to e.g. New York for that price, but also to the normally more expensive West Coast airports like San Francisco or Los Angeles!
Getting to Amsterdam from Europe is quite inexpensive as well, either by train or by plane. You can also use it for another night in Amsterdam and explore the city, which is definitely worth it.
Available Dates:
There are tons of available dates throughout the year until September, and you can book the tickets until April 3rd. Here are some example dates on Google Flights: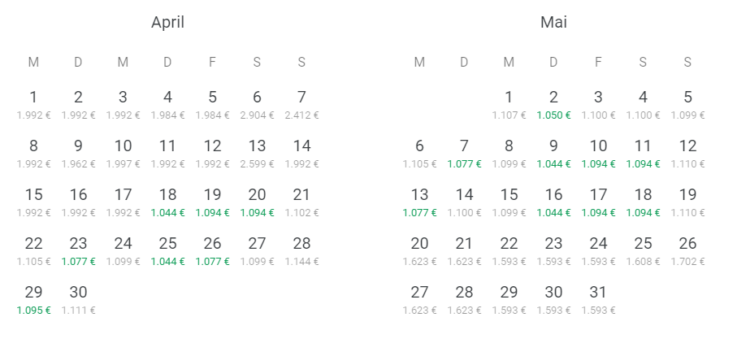 Airlines:
This Business Class Fare is available on multiple Oneworld airlines, so you can choose between British Airways, Finnair, Iberia and American Airlines. I personally prefer Finnair's Business Class due to its layout, so that would be my recommendation.