As a part of Air New Zealand's Lounge Development Program the airline spent around 100 million New Zealand Dollars to redesign their lounges at various airports. As one of the first ones, the Air New Zealand Lounge in Brisbane got a full makeover, ready for all the passengers travelling to Christchurch or Auckland.
Last May I was able to fly with Air New Zealand's Business Class from Brisbane to Auckland, and I obviously also visited their lounge in Brisbane. Is a visit worth it? Let's find out!
Air New Zealand Lounge Brisbane: Location
The Air New Zealand Lounge at Brisbane Airport is super easy to find: as soon as you've passed security and reached the international terminal, you just have to go right to the escalators. Take the escalators up near Gate 80, and you're directly in front of the lounge entrance.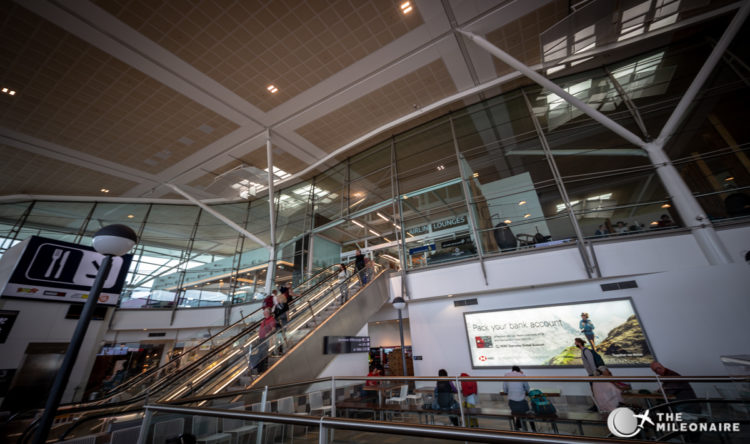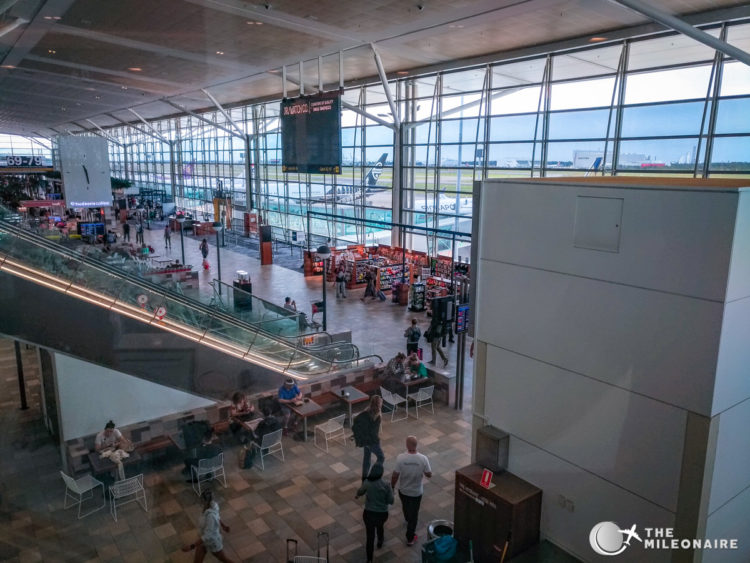 Lounge Access: Who Gets In?
The following guests are allowed into the Air New Zealand Lounge Brisbane:
Business Class passengers flying with Air New Zealand on the same day
Gold or Elite members of the Air New Zealand Frequent Flyer program with an Air NZ ticket on the same day
Star Alliance Gold members with a *A flight on the same day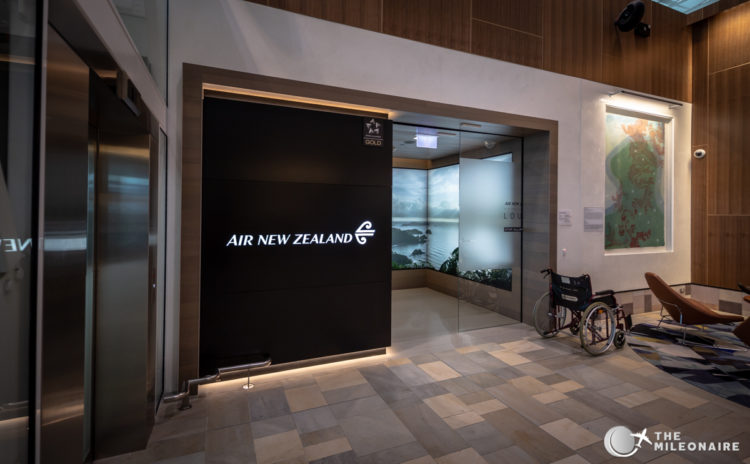 Air New Zealand Lounge Brisbane: Review
When entering the lounge (there's a reception desk where your ticket is checked) you'll see that Air New Zealand apparently spent quite a good amount of money: the whole design looks fresh and new, especially due to all the white elements in the interior design. It also feels really spacious as it overlooks the terminal.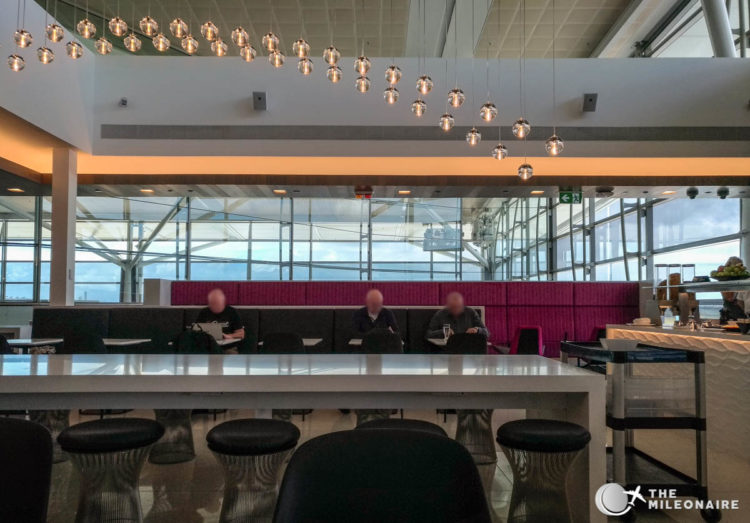 It also allows some people spotting from the concourse above, and some plane spotting through the terminal's huge window front.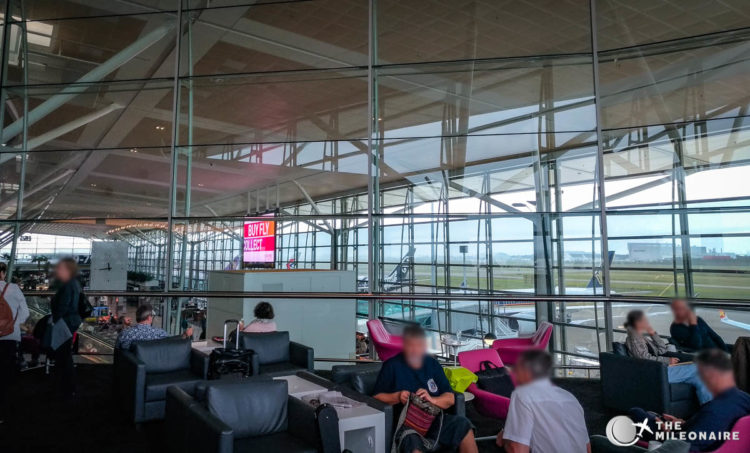 The whole lounge is built around the dining area, with a couple of different seating options: dining tables, office chairs, armchairs and even couches in small booths on the side.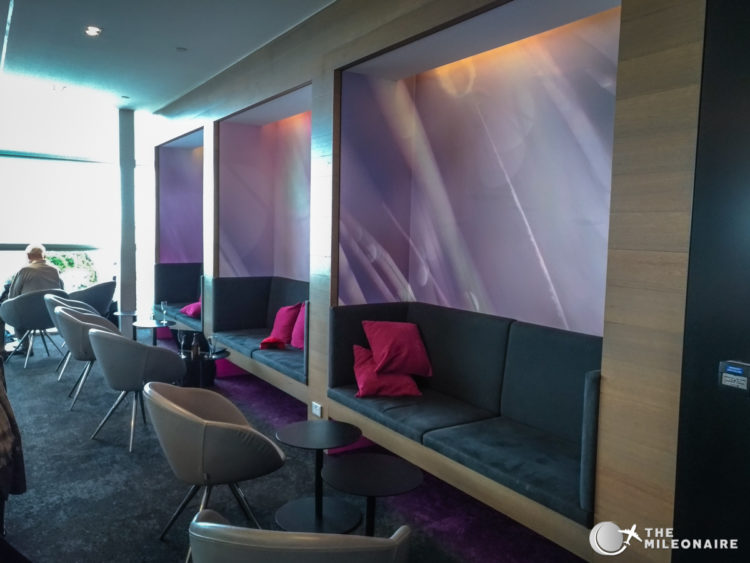 Speaking of the buffet: even though the food choices are a bit limited, quality and presentation are really good.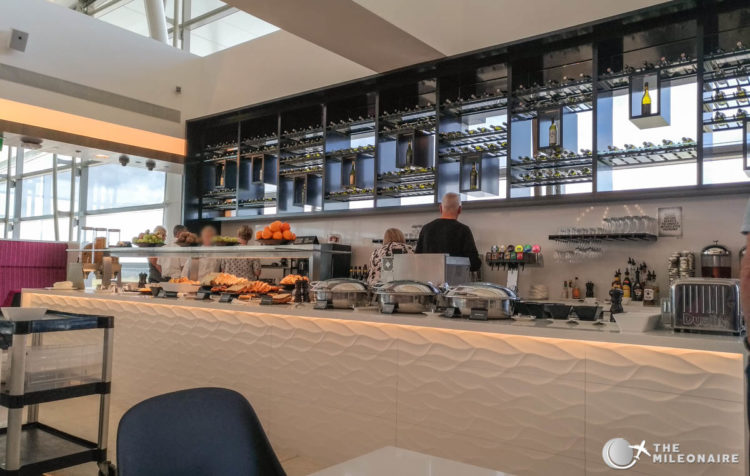 I was in the lounge for an early morning flight, so breakfast was served during my stay. On the one hand were some sweeter options like muffins, croissants or fruit…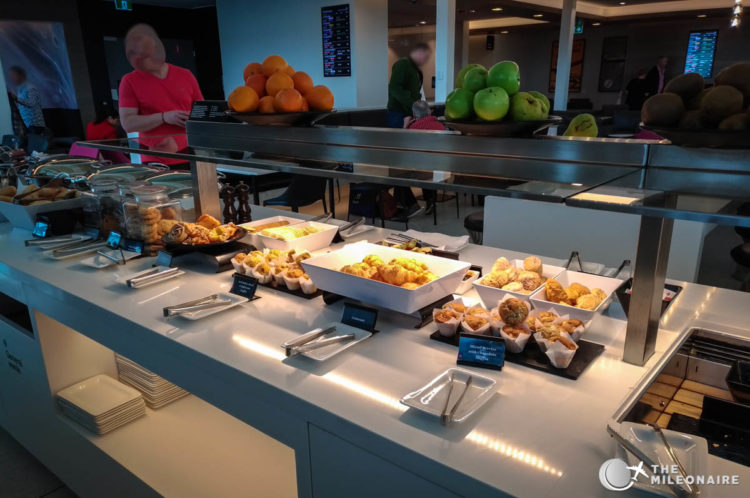 …on the other hand some more hearty sandwiches and wraps: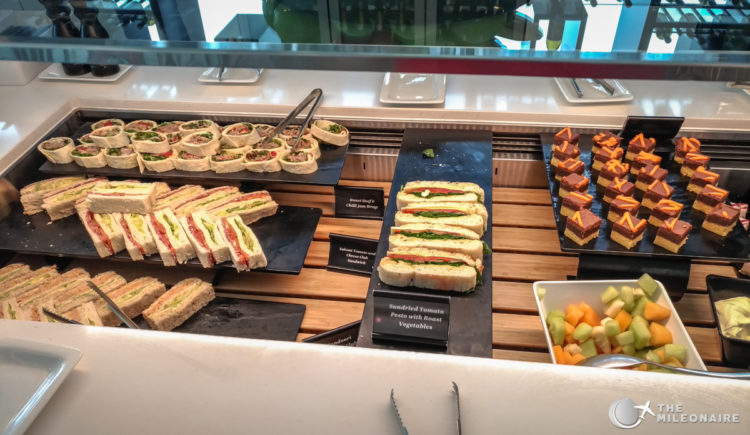 Warm breakfast was also served, e.g. sausages, bacon, scrambled eggs and beans – but also a really tasty quiche: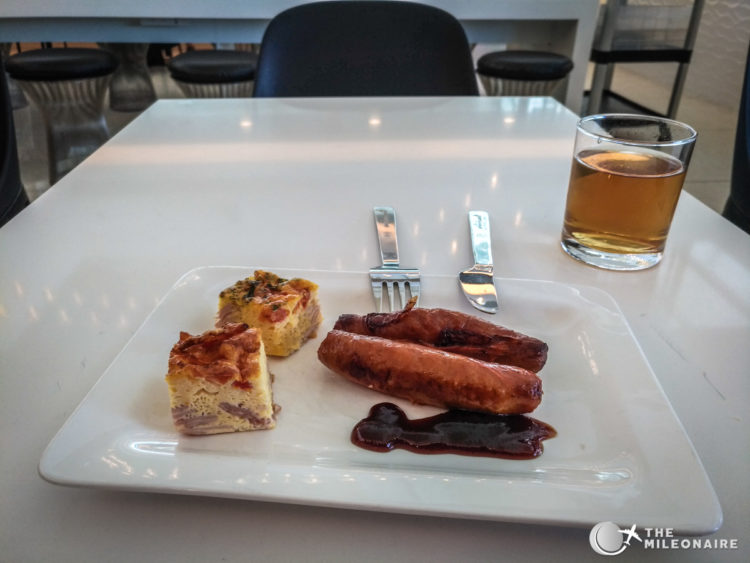 While the food choices might be limited, the selection of drinks surprised me the most. Besides the obvious soft drink fountain and 'regular' spirits you could get some various New Zealand wines…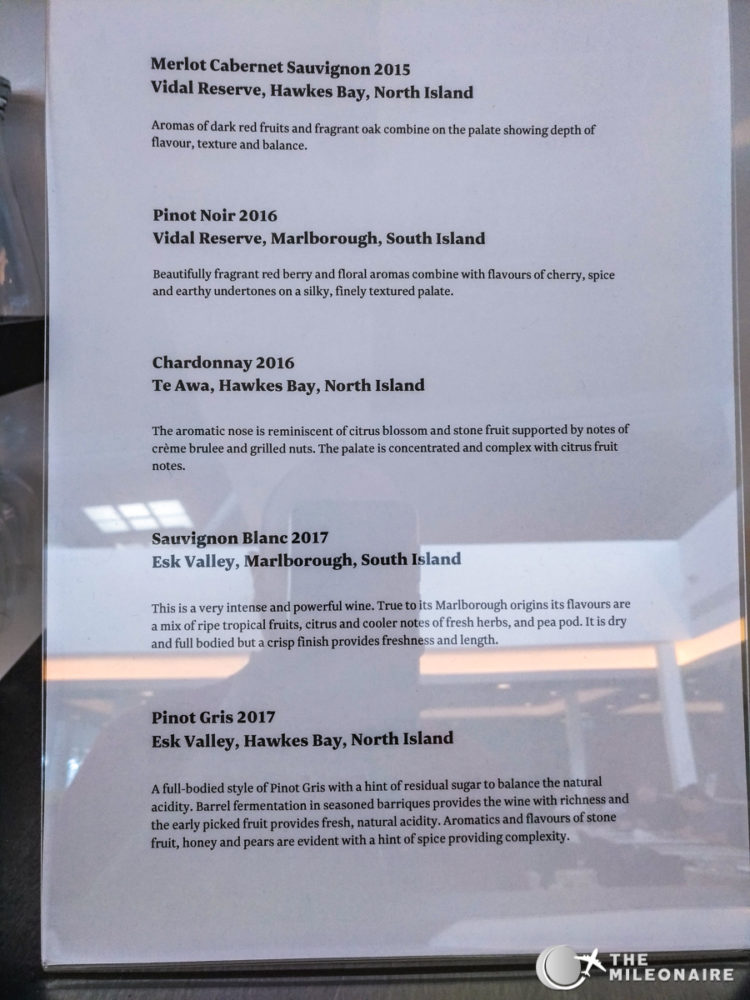 …as well as sparkling wine: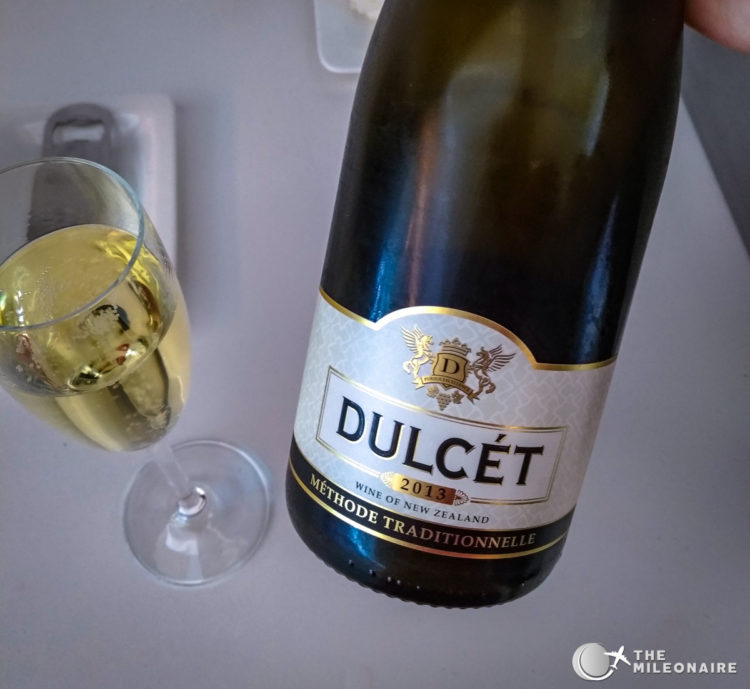 I especially liked the multiple fridges with an impressive amount of different local craft beers and regional ciders. This is what makes a lounge feel more special to me, if an airline is able to actually implement some regional flavors in it. This is definitely the case in the Air New Zealand Lounge Brisbane.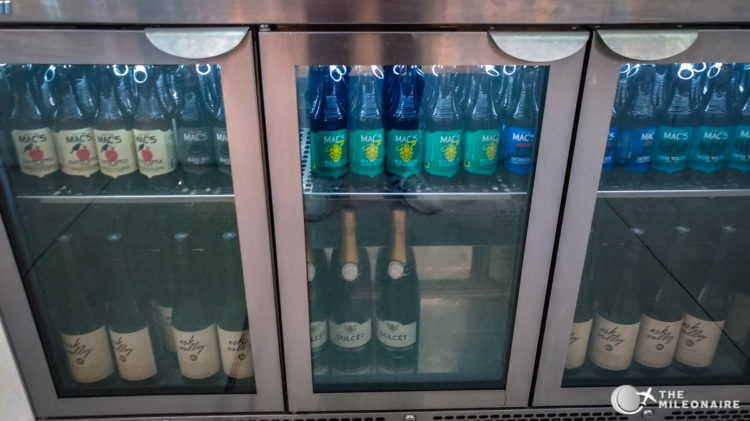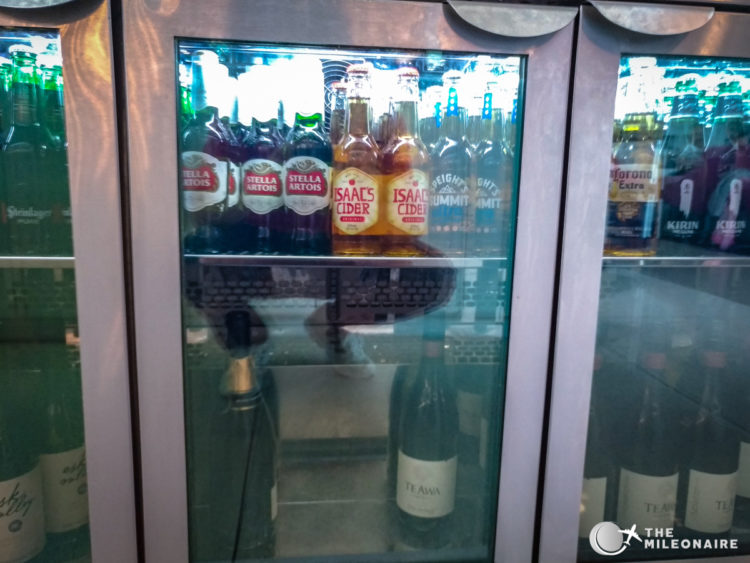 The beautiful retro aviation posters on the walls help as well (where can I get them, they are awesome!):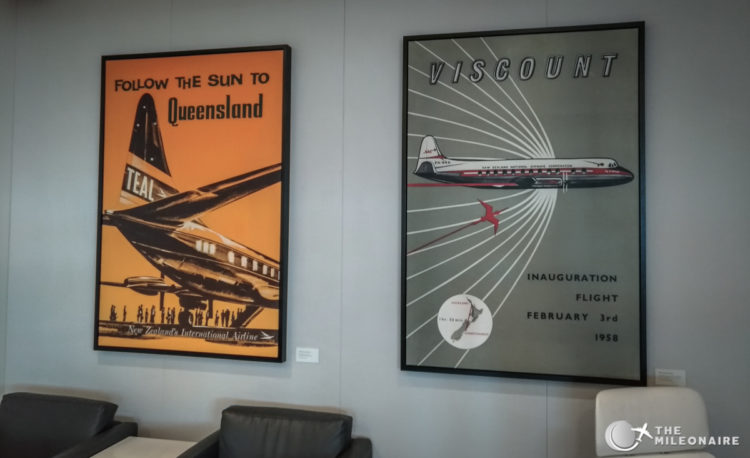 I spent most of my time with a tasty cider and my laptop on one of the couches, waiting for my flight.
The lounge also offers clean (and new!) restrooms, as well as lounge showers if needed: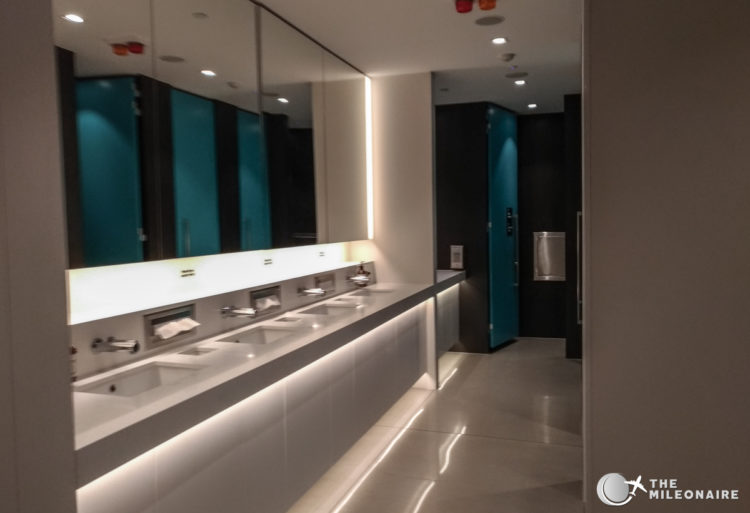 And: when you're travelling with your family, there is a special kids area inside the lounge.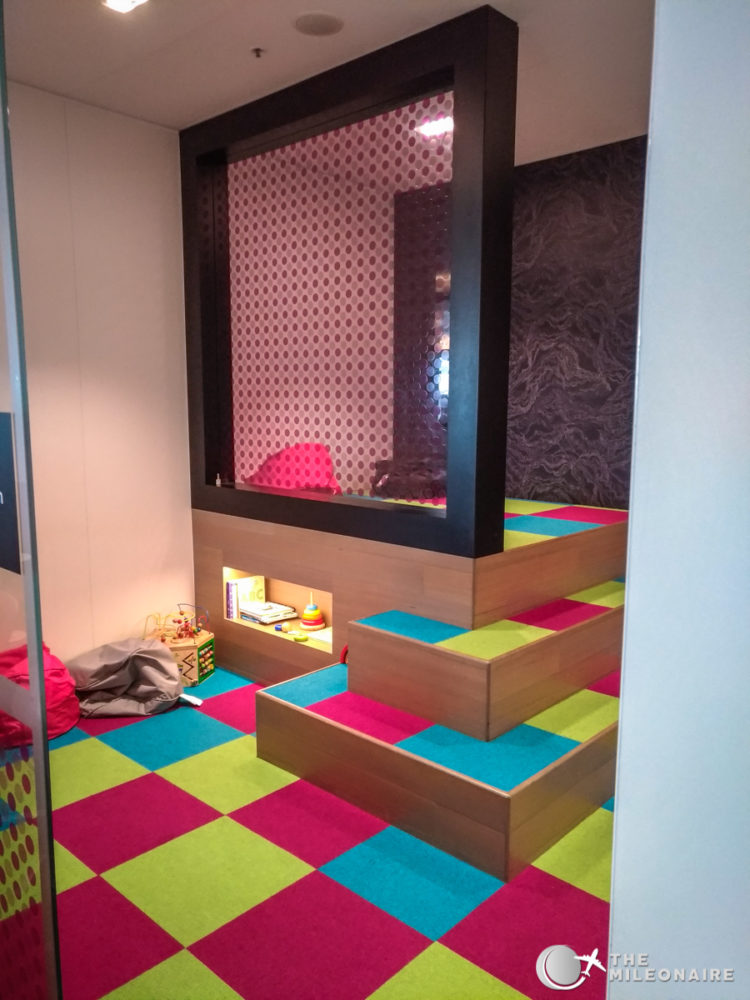 After around an hour my visit to the Air New Zealand Lounge Brisbane came to an end, and I took the escalator down to my gate.
Conclusion: Air New Zealand Lounge Brisbane
Even though the Air New Zealand Lounge Brisbane can become a bit crowded during peak hours, it is definitely worth a visit: the modern design looks great, the food quality is great and the WiFi is fast. Even though there are not a ton of Air New Zealand flights departing Brisbane, the airline built an awesome new lounge there.