Myanmar's metropolis (fun fact: not its capital!) Yangon aka Rangun is not that high on many travellers' bucket lists. This is a bit sad though, as it offers a lot more than just a stopover on the way to Bagan. I especially liked the colonial heritage and the fact that it wasn't touristy at all.
If you're planning to stay in Yangon though there's a solid selection of Western luxury hotels to choose from. Besides the Shangri-La and 'The Strand' I also considered the Chatrium Riverside Hotel (former Nikko Hotel Yangon) and decided for the latter in the end as it had the lowest price (by far). Is the Chatrium Hotel Riverside in Yangon is worth the money? Let's find out!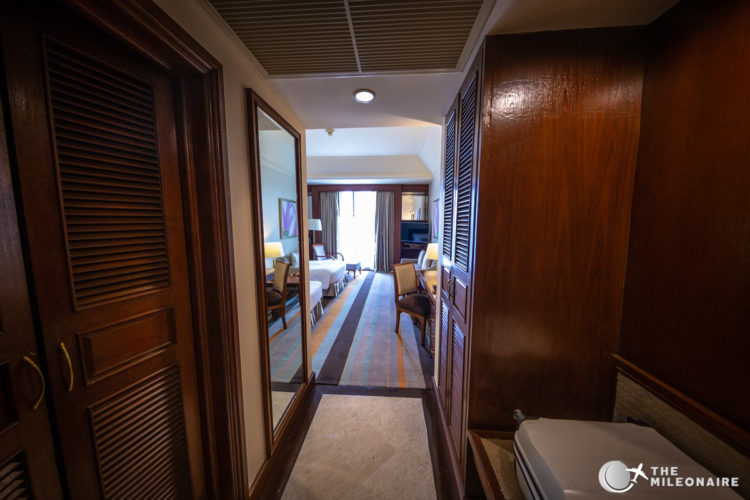 Chatrium Hotel Yangon: Location
The Chatrium Hotel in Yangon lies North of the city center, so it's not located in the colonial quarter. It is close to Kandawgyi Lake and offers a great view of the surrounding Bogyoke Park. As cabs are super accessible and cheap in Yangon I was okay with the hotel's location. The transfer costs from the airport aren't too different as well (2-3 USD difference), so that is not a factor as well.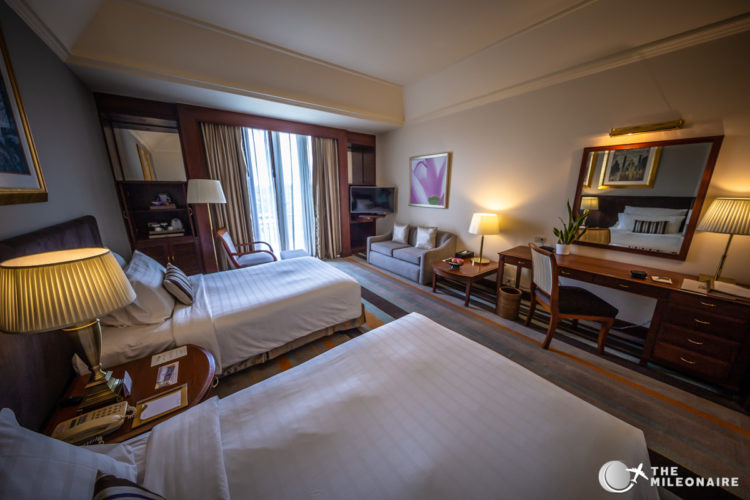 Chatrium Hotel Yangon: Review
The check in was pleasant with a welcome drink and a fresh towel, while all formalities were handled for me. Especially positive: I checked in early and asked for a late check-out, and both requests were no problem. The public areas are large and nicely designed, with lots of marble and wood.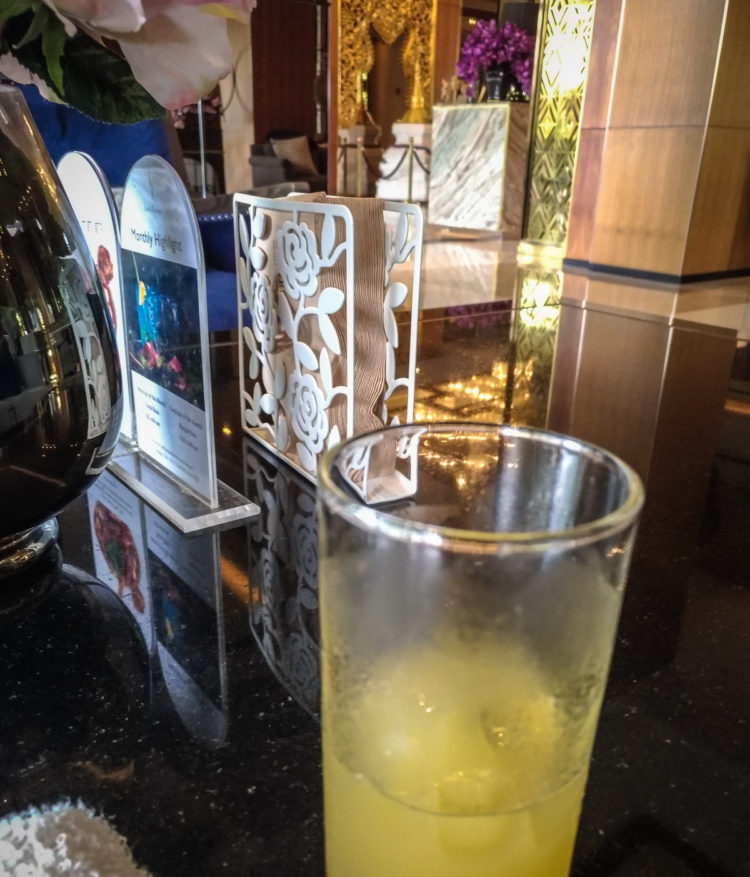 The rooms are nice and large enough, and include an additional couch and armchair. The cabinets offer enough space, and you'll find all the usual amenities of Western luxury hotels. I liked the beds as well as I had super solid nights of sleep during my stay.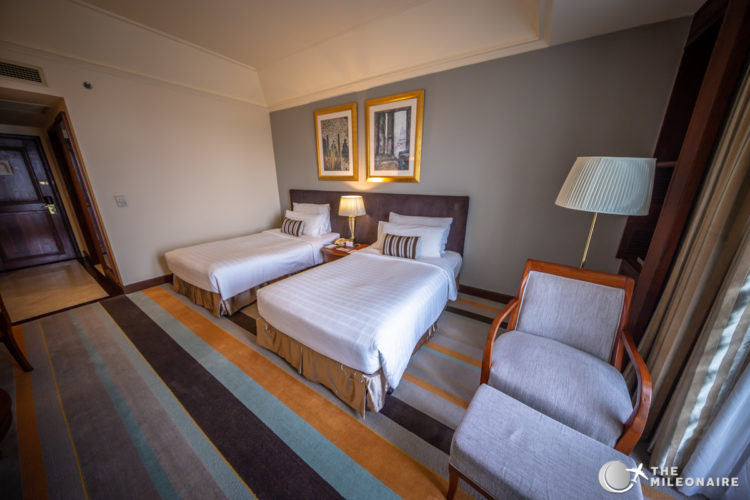 The bathroom was elegant, with separate bathtub and shower. Despite changing ownership, everything still seemed to be relatively new without wear or tear,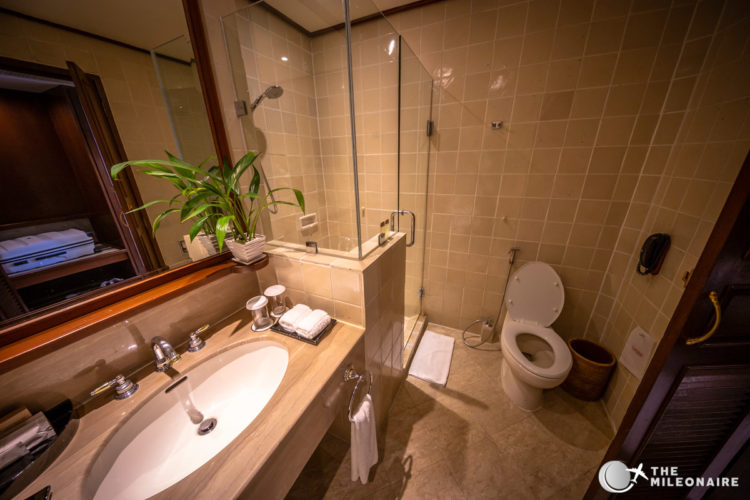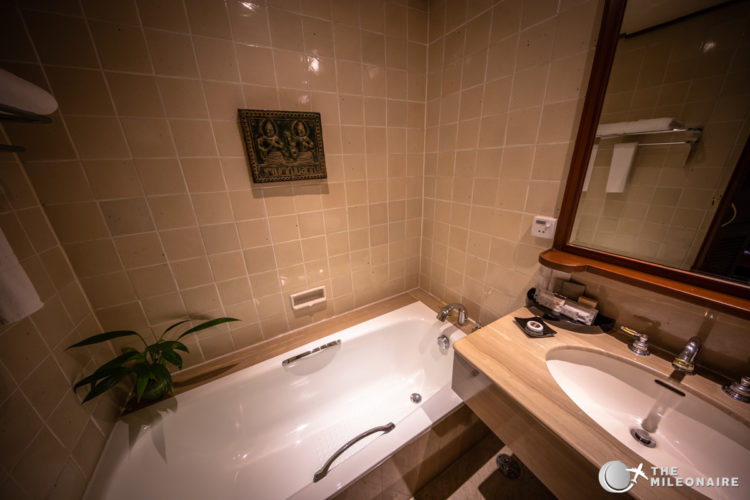 I sadly didn't have a room overlooking the pool, but my standard room still offered a lot of 'green':
Speaking of the pool: the hotel pool is pretty large and nicely designed, but sadly I didn't have the time to use it myself.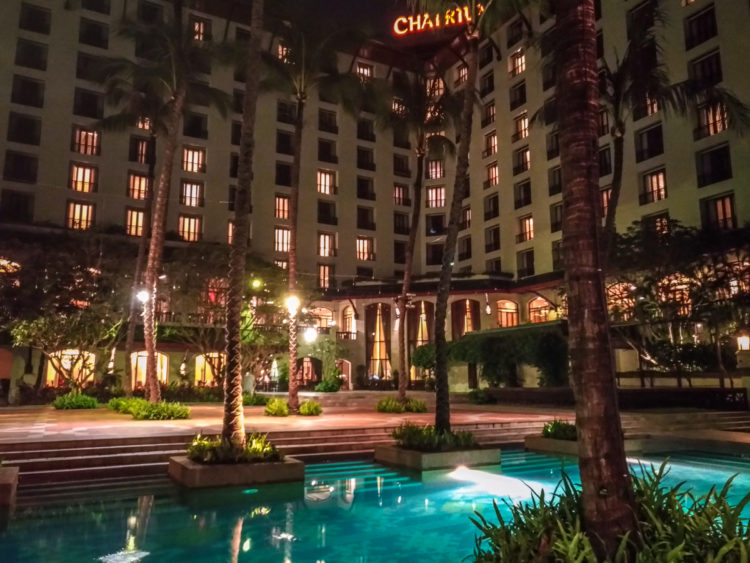 Instead I used the room service a lot, and every time its was a good and tasteful experience. That also applies to the breakfast with lots of Western and Asian specialities – and various cooking stations to get eggs, soups and so on.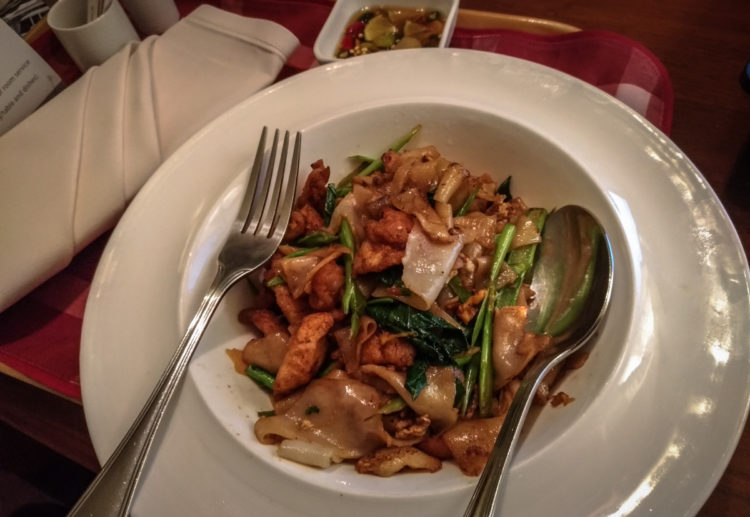 My checkout was fast, and without any fantasy taxes I had them book a cab to the airport for me.
Conclusion: Chatrium Hotel Yangon Review
Among the luxury hotels in Yangon, the Chatrium Hotel Riverside is my favorite. Even though the Shangri-La and 'The Strand' might be a bit more luxurious, the Chatrium offers the best value for your money as it's way cheaper most of the time. My recommendation for Yangon!