Even though it may sound like a small thing: an empty seat next to you in a plane's economy class can make a huge difference in comfort. Not only will you be able to stretch your legs, but there'll also be no fighting over the armrest with your seat neighbour. Having that empty seat next to you has become that desirable that frequent flyers with gold or platin status automatically have the seat next to them 'blocked' – at least as long as the plane is not fully booked.
But even without a gold status you can drastically increase your chances to get an empty seat next to you – if you know how. The following four steps have helped me tremendously in the past and I had huge success rates on my long- and shorthaul flights!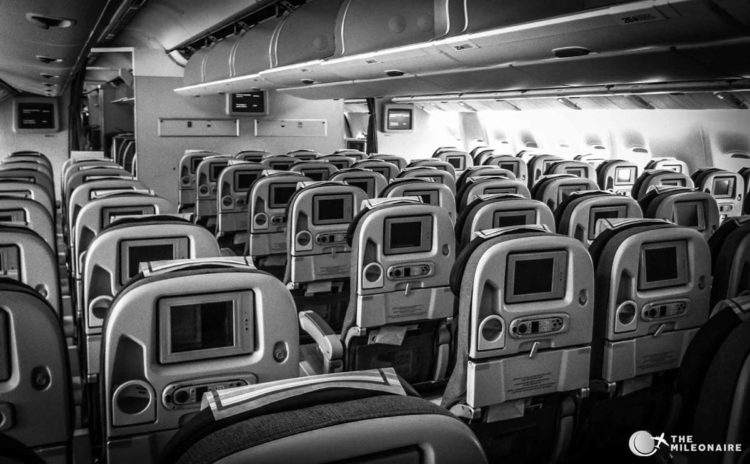 1. Choose your seat early
You can choose your own seat on the websites of most airlines after booking. You only need to log in (with your 6 digit booking code and last name), and you can easily select your preferred seat in the aircraft on your own. The key is to choose your seat with the following criteria in mind:
Choose an empty row
When selecting your seat, look for a row that is still completely empty – and take the window seat in that row for example. The chance that someone actively selects the seat directly near you is pretty low.
Choose a seat in the back
The seats in a plane are automatically filled from front to back, meaning that people will be seated in free seats near the front of the plane first. That's why you should always aim for a seat in the back of the plane, as your chances of getting an empty seat next to you are the highest here. The only drawback: you might need 2-3 minutes longer as you'll be among the last to exit the plane, but that's a good tradeoff in my book.
2. Check your seat selection again
Most airlines allow you to change your seat as often as you like. Because of this, you can always log back into the airlines' website and check if the seat next to you is still free. If not, you can change it again based on the criteria described above.
3. Check in late
When you're checking in online on the day of departure, you should always do this as late as possible. You won't have any drawbacks, but you can check one last time if you have an empty seat next to you (and change your seat if needed). As soon as the check-in opens, the seating plan changes most of the time as new contingents are released to the public (or blocked off). That's why it's always beneficial to check in online, as you can look at the current seatmap yourself.
4. Ask again at the airport
If you have to check-in again in person at the airport (for example when flying to some visa-restricted countries) or drop your luggage off, it's always a good idea to ask again if the seat next to you is still empty. The airline or airport employees always have a better seat map available and might be able to help you out last-minute. Under one condition: stay friendly and ask with a smile 🙂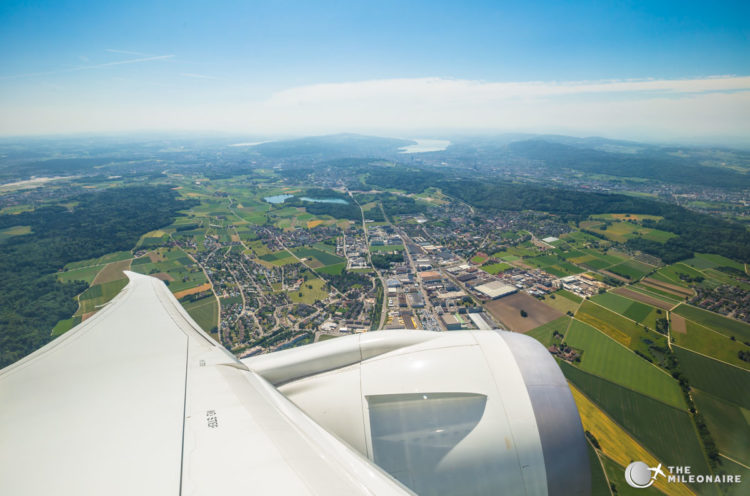 With these tricks I had consistent success across airlines to get an empty seat next to me, and I hope they also help you in the future. However, there'll never be absolute certainty – for that you'd have to book Business or First.