Let's be honest: stopovers at the wonderful Changi Airport in Singapore are among the most enjoyable stopovers you can have. The airport is regularly awarded as the best one in the world, and rightfully so. A Changi stopover can even get better when you have access to a lounge. Besides all the Singapore Airlines lounges in Changi there are also SATS Premier Lounges that offer access for passengers of various airlines.
Ahead of my flights with Etihad and Malaysia Airlines I had the chance to visit the SATS Premier Lounge Singapore in Terminal 2. In my following review I want to give you an idea if it's worth a visit!
SATS Premier Lounge Singapore: Location
In order to get to the SATS Premier Lounge in Singapore you have to pass security and immigration first, before heading to the left. After a short distance you'll find a set of escalators leading to the lounge level on level 3.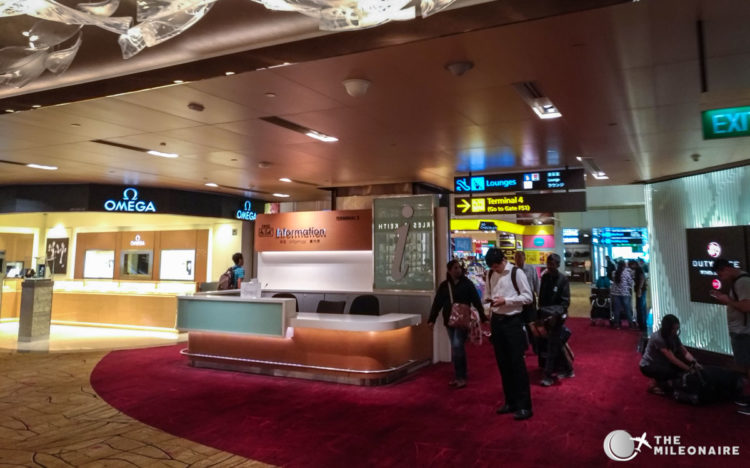 Once you're upstairs you'll find the entrance to the SATS Premier Lounge right next to the Singapore Airlines Lounge: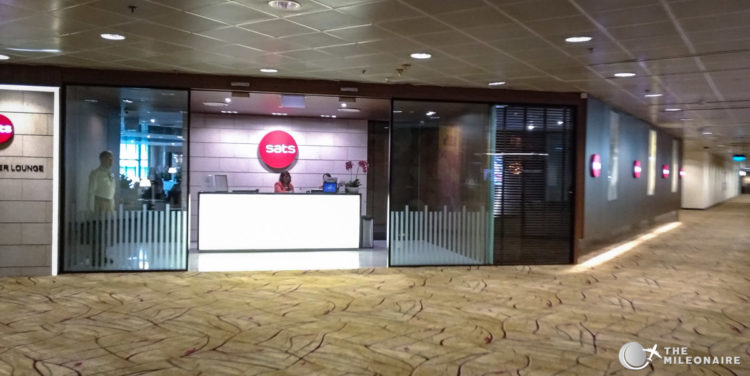 Lounge Access: Who Gets In?
The guests of the following airlines have access to the SATS Premier Lounge in Singapore:
Air India (Business Class)
Etihad (Business Class / Gold Members)
Lao Airlines (Business Class)
Malaysia Airlines (Business Class / Gold Members)
Royal Brunei Airlines (Business Class / Gold Members)
United Airlines (First Class / Business Class)
Scoot Airlines (Business Class)
Priority Pass Holders
This list can change quite frequently though, as independent lounges change their partner airlines a lot.
SATS Premier Lounge Singapore: Review
After showing my business class ticket at the reception I was accepted into the lounge, that is basically just one large room. Directly after the entrance are several groups of lounge chairs, which are nicely done in leather. They're also quite practical as they have small tables besides them with reading lights and power outlets (unite, smartphone nerds!).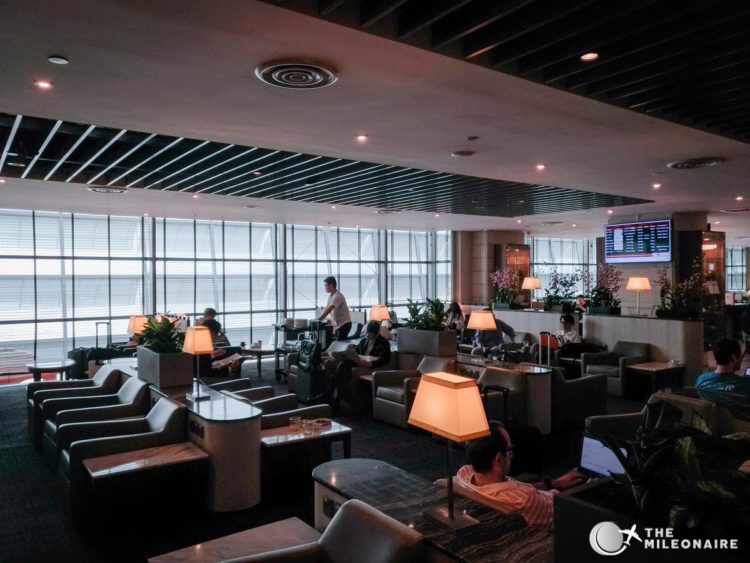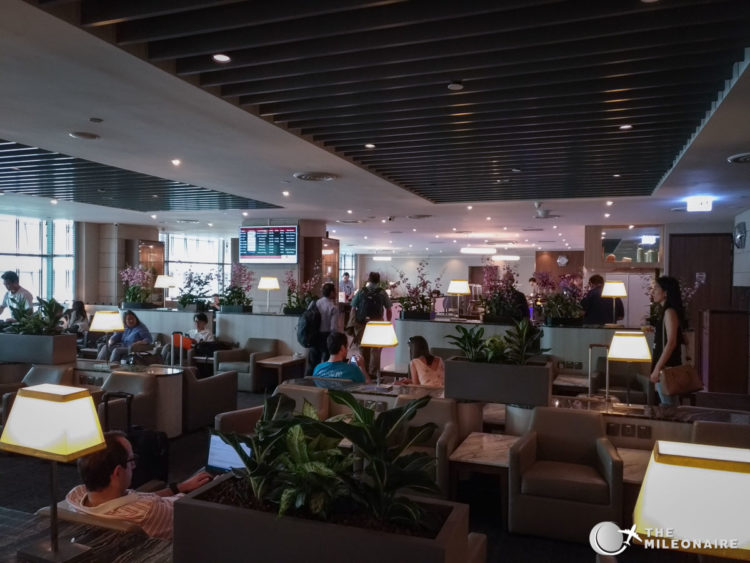 I specifically liked sitting near the window front. There you can have a glimpse of the runway (sadly obstructed) and small tables for your travel group. These are the ideal spots to have a last minute discussion about your powerpoint presentation, or to just relax with your travel group without having people pass you by all the time.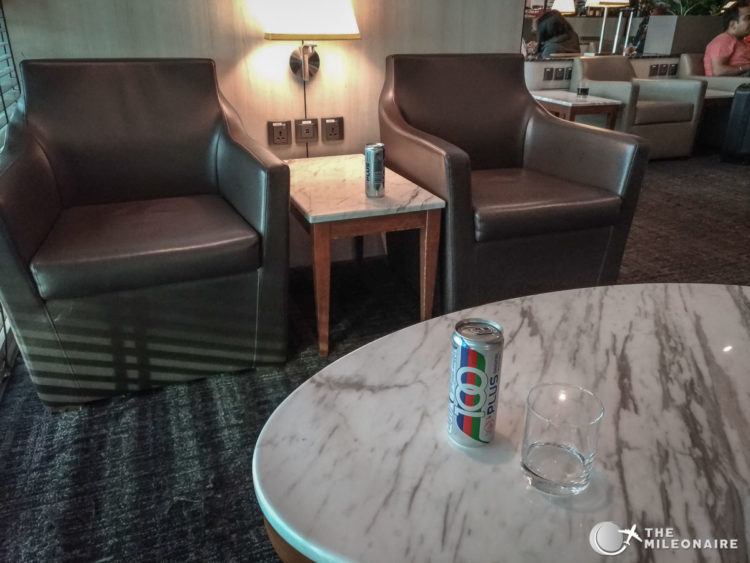 If you actually have to do some work, there's a row of small PC workspaces on one end of the lounge. The small cabins in this business center are open though, so you can't really take calls or anything like that (even though some guests do…).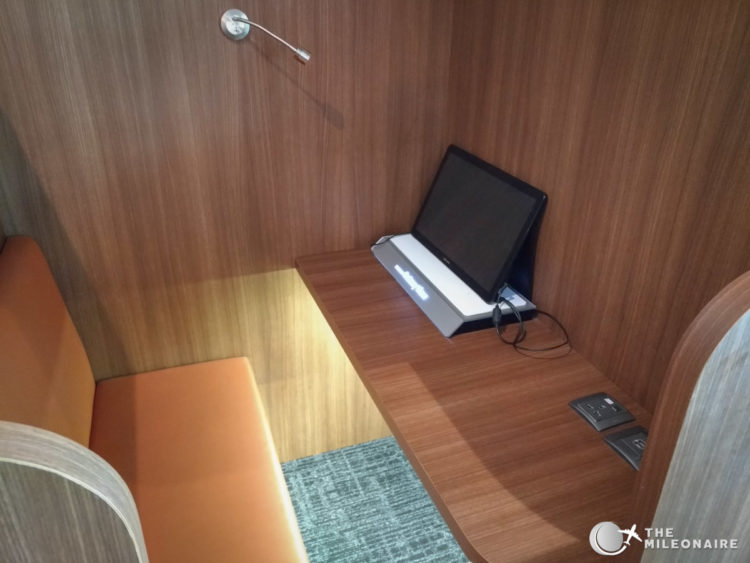 Further back in the lounge is the food buffet with a limited selection of food and drinks. There are five bowls with warm dishes like currys or soups, as well as some sandwiches and instant noodles. At least there are local specialities sometimes, like a cooking station with Laksa Noodle Soup last time.
Just nearby is a fridge with cold drinks (soft drinks and 2-3 beers) as well as a selection of wines and spirits.
The lounge has clean toilets and shower rooms in the back, although I didn't have to use them yet.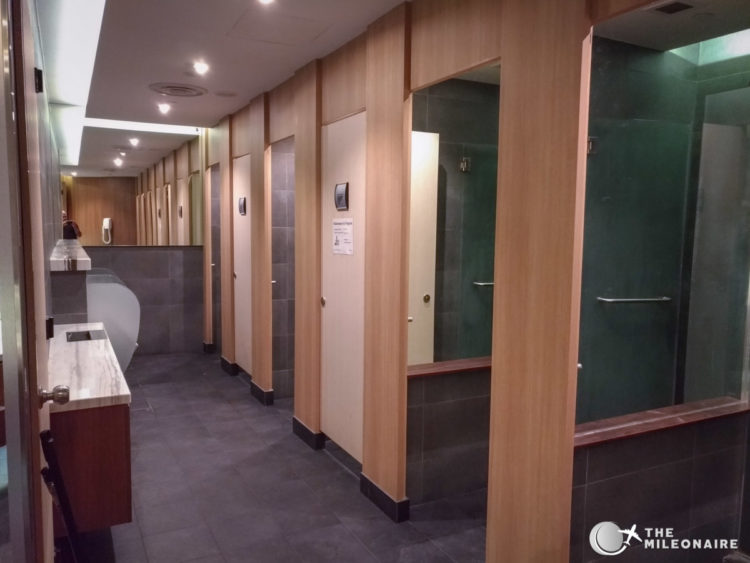 For special VIPs(?) the lounge offers a separate area with some massage chairs; I have no idea though what gets you access to this area.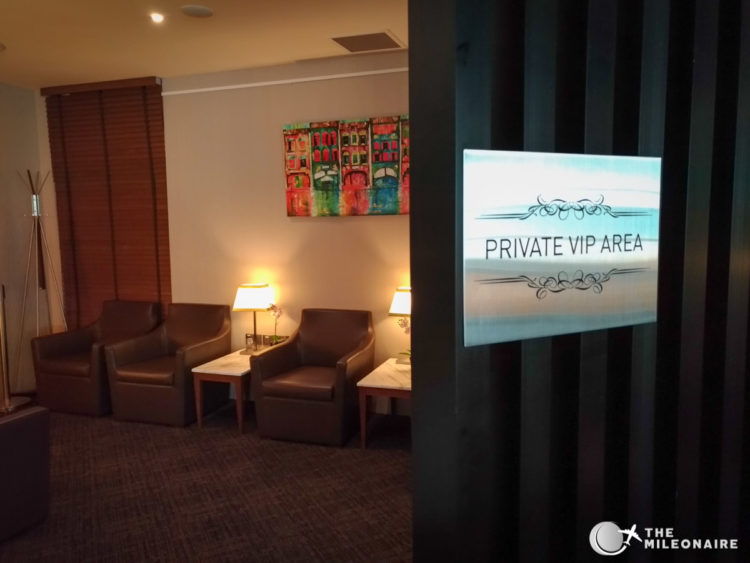 Overall the SATS Premier Lounge in Singapore's Terminal 2 is definitely okay. My biggest issue is its size: during all my visits the lounge was really crowded, which is no real surprise considering how many airlines have access to it. It was sometimes tough to get a seat, and relaxing is hard if several people around you just use their phone with loudspeakers on.
Conclusion: SATS Premier Lounge Singapore
The SATS Premier Lounge Singapore in Terminal 2 is solid, but not much more: the food selection is limited, and the same goes for the seating space in the lounge. I wasn't really able to relax most of the time, so very often I just went to the 7/11 nearby, grabbed some snacks and sat down somewhere else in Changi's beautiful terminals. It's still okay though to sit down with a drink and get some work done with the lounge WiFi.